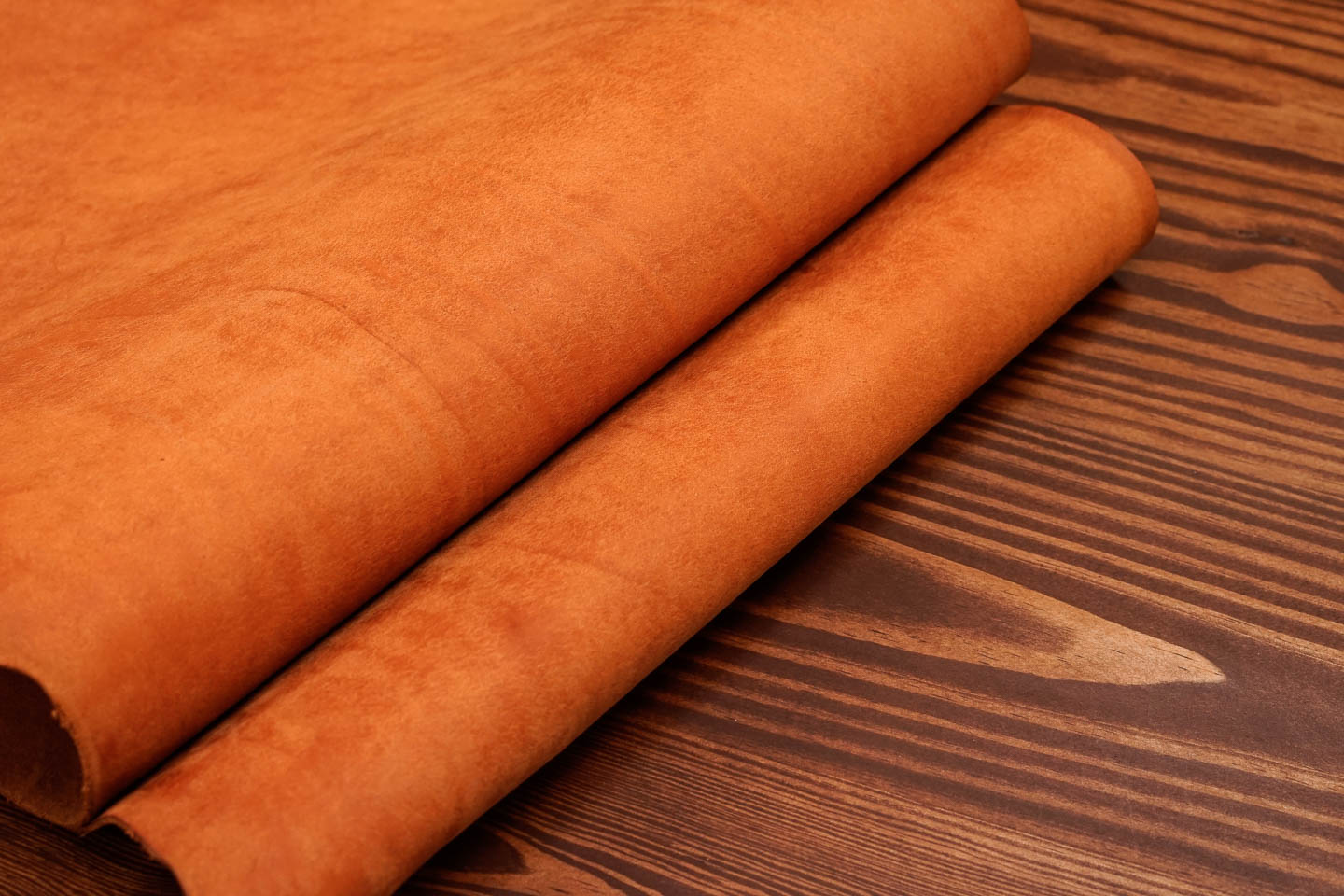 This Italian "pueblo" is a very particular vegetable tanned leather from an artisanal tannery in Tuscany. Pueblo leather is known for its signature stone polished finish and rich aroma as well as its ability to age gracefully and dramatically.
Where is Pueblo leather from?
Pueblo leather is from the Badalassi Carlo tannery in San Miniato, Italy. San Miniato is the heart of the Tuscan leather district and home to the highest quality vegetable tanned leather opperations in the world. Arguably the best of the best, Badalassi Carlo has been producing some of the finest and most unique leathers for over 40 years.
As a member of the Genuine Italian Vegetable Tanned Leather Consortium, this tannery, its leather, and methods are held to the highest of standards. These standards apply to the leather produced, the manner in which it is produced, and extends even to the business practices of the tannery. A complete explanation of the Consortium as well as the standards and practices of the partner tanneries can be viewed HERE.
What is the finish of Pueblo leather?
Pueblo has an almost suede-like, matte, stone-ground finish. It is tanned with extracts of bark and liquored with animal fats inside wooden barrels. It is then dyed with aniline (transparent) colorings, air dried, and stone polished. Unlike most leathers tanned using plastic pigmentations, the use of aniline dyes preserves the nature of the leather and exalts the unique features of each and every hide. This is truly unique, as most tanneries, in their quest for uniformity, use much harsher processes to hide and disguise the individual nature of the hides. This leather has no secrets or tricks, everything on the hide is presented to be valued aesthetically and texturally.
What is the temper of Pueblo leather?
Pueblo leather has a Medium temper that will soften and become more supple with time and use.
How does Pueblo age?
Pueblo leather does not fear the passage of time, becoming more beautiful with shifts in tonalities, darkened by light, heat, and polished by abrasion. Pueblo develops an honest personality unique to one's relationship with it. Through use, it is not afraid to serve as a record of any and all encounters as it darkens and polishes each previous layer of scratches, markings, and indentations creating a warmth and richness of patina truly unequalled.
Shop Handmade Pueblo Watch Straps